White Paper
The 5 Essential Skills Your People Need Now
While the experience of your people will always be important, L&D Managers are realising that experience alone is no longer enough. The market is changing too quickly and roles are changing just as fast.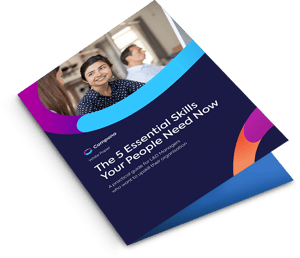 This white paper covers:
The 5 essential skills your people need now

How to evaluate training to ensure it will deliver real change

Positioning upskilling as an investment, not an expense
If your organisation was a car, the skills of your people would be the fuel.
And the more fuel you have, the farther and faster your organisation will go.