On Demand Webinar
How Lyre's achieved incredible growth during a global pandemic.
Learn how Lyre's Spirit Co. grew from 4 employees in Australia and the UK to 70 employees across over 50 countries within 24 months.
Watch this on demand session with Paul Gloster, CMO of Lyre's Spirit Co. and Rudy Crous, Co-founder of Compono as they discuss:
The challenges Lyre's faced in building a global team

How Lyre's built a strong company culture that is consistent across multiple geographic regions

How Compono supported Lyre's in finding the needles in a haystack of 1,200 applicants
"We've had over 1,200 people apply for roles at Lyre's and in 2021 we've opened 40 new positions at an average of 1.6 a week. So, having a technology partner like Compono is absolutely critical for us."
Paul Gloster
Lyre's Spirit Co.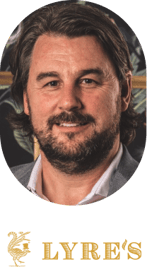 Paul Gloster
Chief Marketing Officer,
Lyre's Spirit Co.

Paul has been CMO at Lyre's since foundation and is a key leader within the executive team taking Lyre's Non-Alcoholic Spirits to over 50 countries around the world. Lyre's is a world leader in this exciting new beverage category and is globally recognised as the most awarded range of non alcoholic spirits.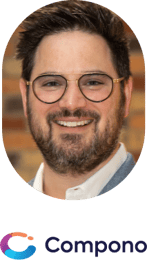 Rudy Crous
Co-Founder & EVP Talent | Operations, Compono

Rudy the Co-Founder of Compono and a Corporate Psychologist. He is passionate about people and how they engage with work and has worked extensively with businesses to improve their people systems and organisational cultures.